At The Dogfather Dog Training Townsville our methods are all about "Effective Leadership" and "Creating Calm" to help dogs and make households harmonious.
We demonstrate and train "Obedience for Life" and have a 4 step process over 5 weeks which ensures results that last forever. We come to you.
One-on-One Sessions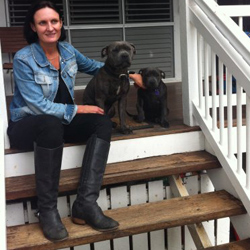 These are designed to teach the "core principles" which are essential for behavioural modification and training. We ensure the home life you share with your dog is harmonious and that obedience for life is in place. We cover all the basic skills - the walk, the sit/stay, drop/stay, heel and recall are mastered. It's about creating the dog you desire!
Group Therapy for Dogs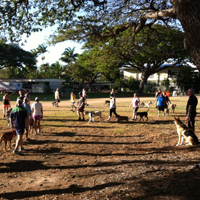 Once we have created the dog you desire, it's important we practice, maintain and continue to educate our dogs to ensure they fit into society. Group therapy classes are only available to those who have learned our core principles successfully as part of our one-on-one sessions. By attending group sessions, you become the solution to what our dogs really need. It's about education, teaching and training. As a group, we develop, we learn and grow together through sharing the journey. For those who are just beginning, you'll see what can be achieved; for those who have healed, you become a role model for others. That's how group therapy works and it's our way of healing dogs with issues.
Contact The Dogfather to find out more information or to book a session!